Independent, experienced BI practitioners.
Intelligent use of data drives successful businesses.
Our cost-effective solutions are unbeatable.
Machine learning solutions to improve efficiecy.
Analytics to uncover hidden trends.
Agile. Cloud-Based. Shorter SLAs.
Next
busii
business intelligence integrators
busii is a reputable software development and systems integration company.
We put the pieces together to suit your needs and budget. ​


We have a twenty-year track record of satisfied customers.
We believe intelligence is the source of power to drive business.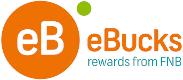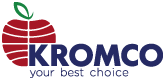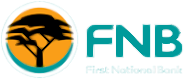 FinGlobal and busii worked on our data migration project in a structured way that was both flexible and robust. As we worked in an agile way, we occasionally needed to revise business rules, and re-run scripts to load data from our legacy system but without disturbing the Salesforce system development and related data. This was not trivial, but busii worked out an efficient method. We were lucky to have a team that were all willing to pull together to meet our goals. Overall, our data migration project was a great success as our financial consultants could work on our new Salesforce system with a complete history of all our customers from day one.

busii, as a company, always conduct themselves with the utmost professionalism and are honest and transparent in all our interactions. I appreciate their ability to accommodate the fast-paced dynamic nature of Vodacom when they partnered with me to provide on-time robust BI solutions. It is extremely refreshing to deal with a smaller company who places people, customer satisfaction and excellent delivery above profit.

During my 10 years in Business Intelligence management in Vodacom, I learnt to rely on busii as my trusted advisors. During this time, they were involved in the design and development of our data warehouse projects. busii played an important 'integration' role in ensuring what was designed and delivered formed a harmonious whole! busii presented training modular courses to more than 250 of our 'super users'. The training program was a great success. We have been able to enable previously frustrated information providers to retrieve the data they need to answer business questions. If I had to build a warehouse again, I would not embark on it without busii!

The thing that stands out the most to me with busii is the total dedication to deliver as much as possible on time despite sometimes very unrealistic deadlines. The team are focused on delivery as well as on quality. The suggested improvements to the team structure as well as the assistance in building the team from a resource and skill perspective has proven invaluable. The whole busii team has integrated well into the business and operates seamlessly as part of the bigger team.